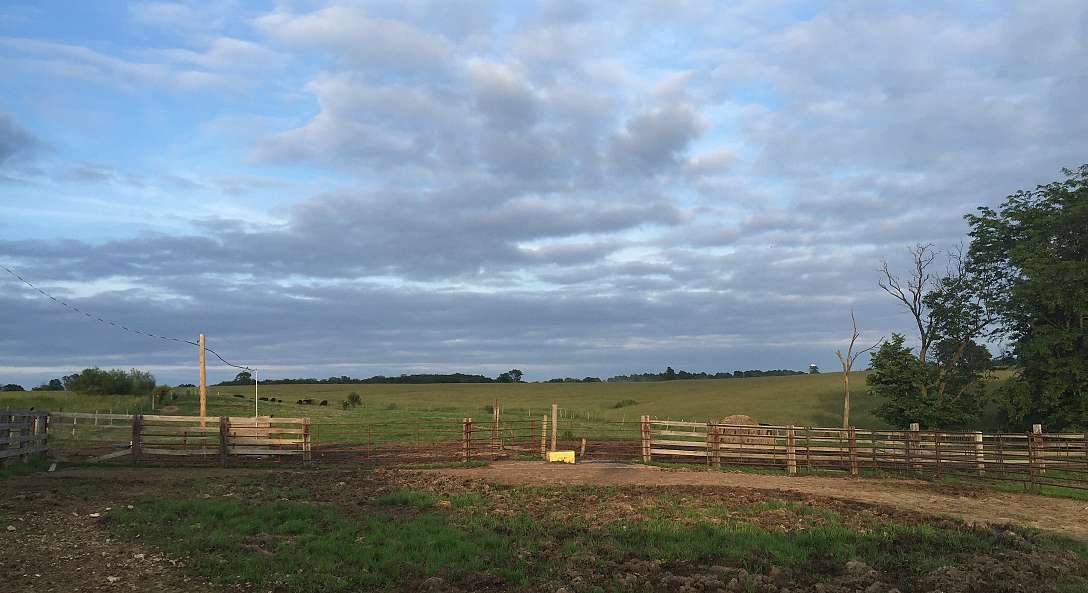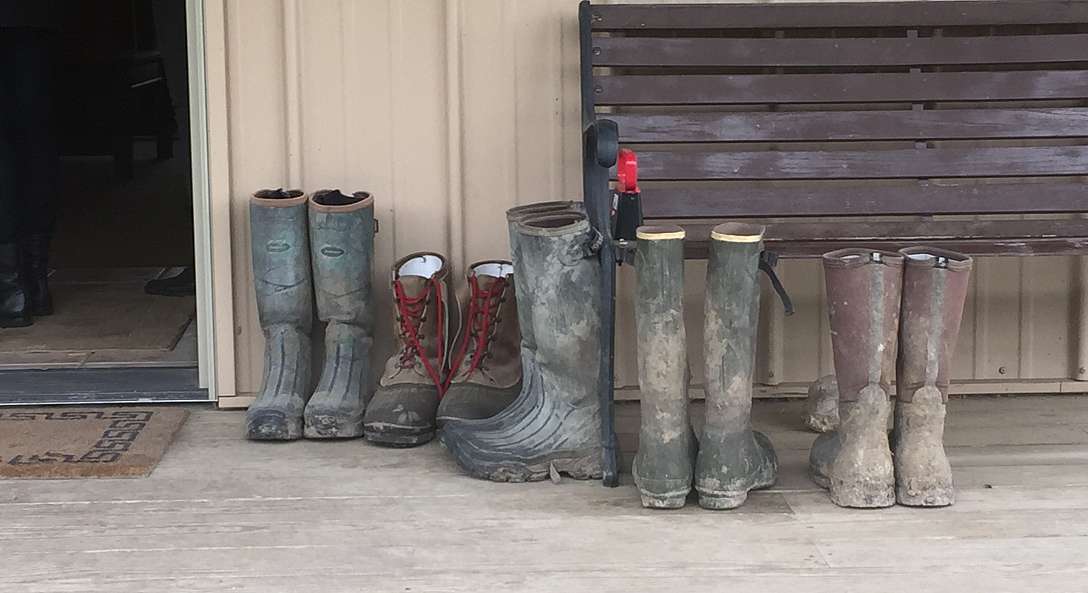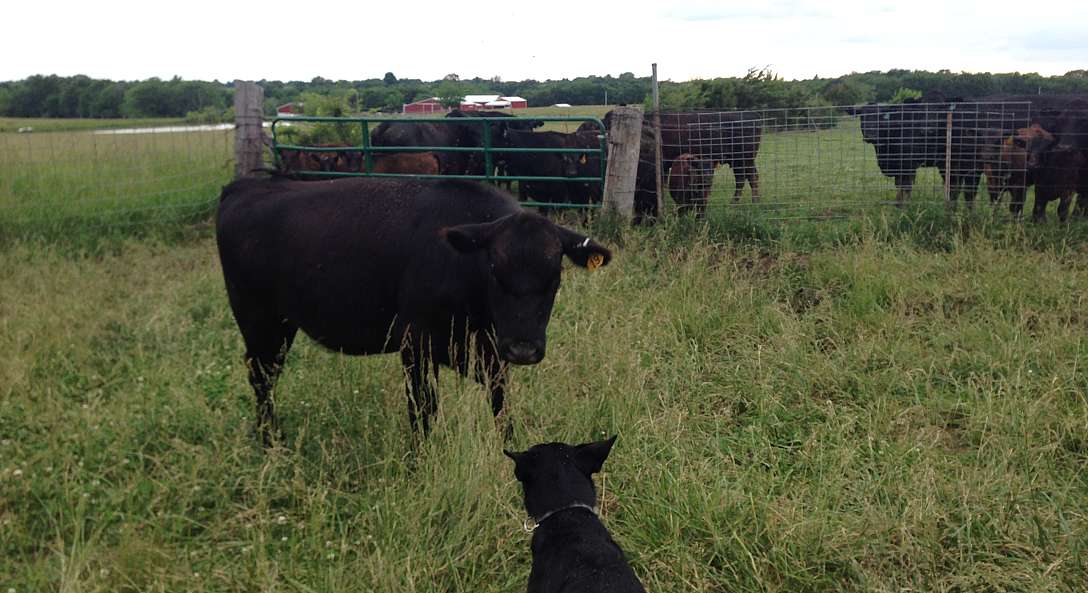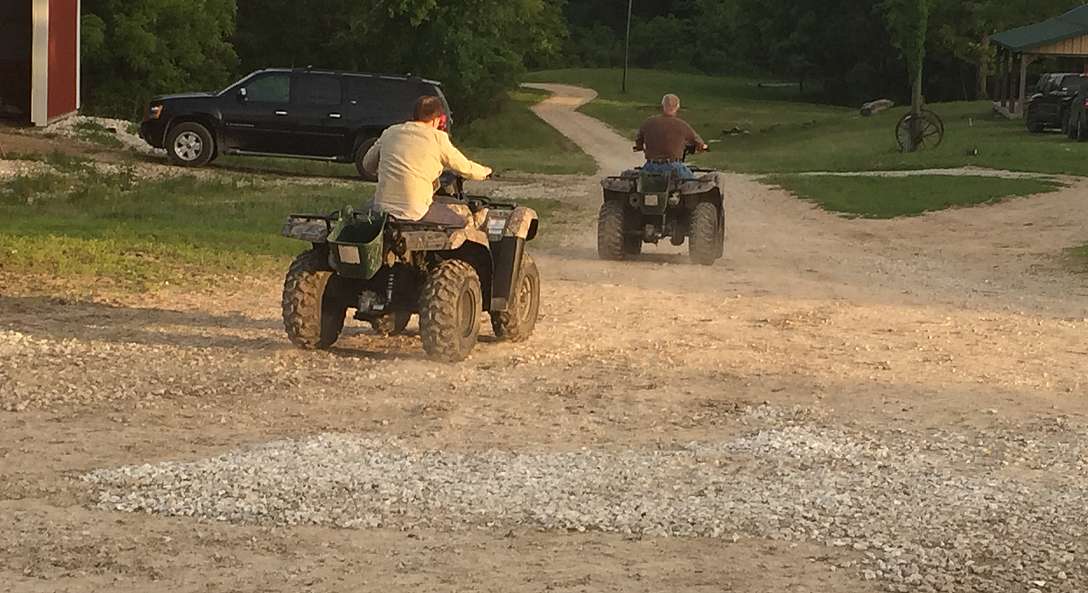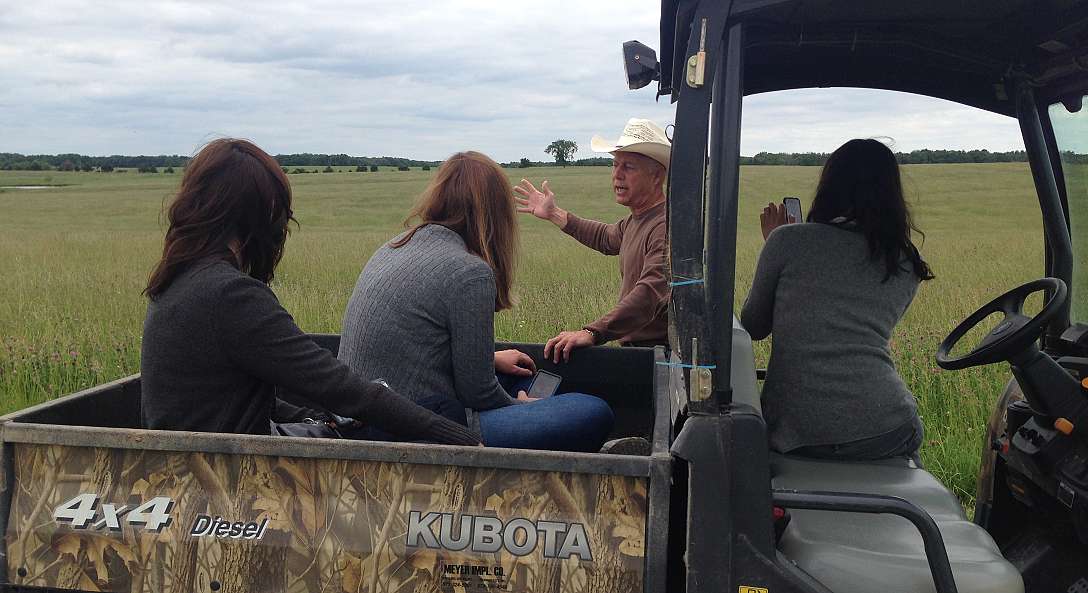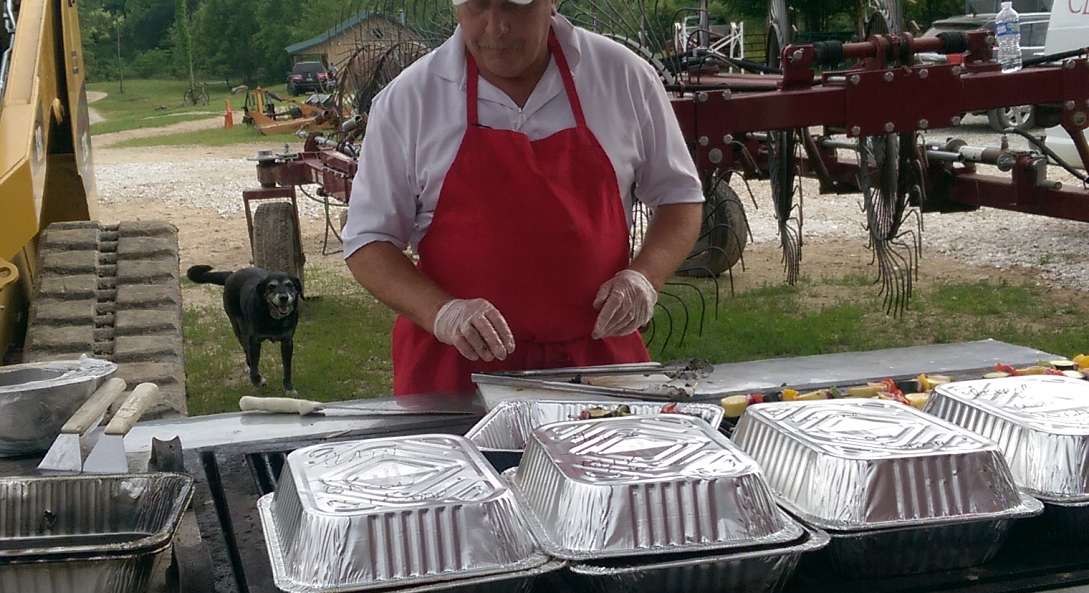 At the beginning of June, Shook Kelley LA's strategy and design concept team headed to Quincy, Illinois to meet with leadership at Niemann Foods (NFI). While we often do these kinds of meetings with clients all over North America, we can't say we have ever been "wined and dined" in quite the way that Rich Niemann, Jr and his team entertained us.
No fancy expense account dinners here. Instead, we took a trip to Rich's cattle ranch outside of Monroe City, Missouri, just across the Mississippi River from Quincy.
So why convene at the cattle ranch? Not for convenience. The land is out of the way, and there are plenty of good places to eat in Quincy. And we definitely did not head to the cattle ranch because Shook Kelley knows much about cows. Honestly, we had to learn the difference between a cow, a heifer, a bull and a steer. (Stay away from those bulls!)
We met at the cattle ranch because Rich wanted to show us something about the local land, how the culture of agriculture works in the Midwest and how people live or aspire to live in this part of the world. It's a special place, different from other regions. And for Rich especially, it's sacred ground.
Shook Kelley has consistently found that the better we can know our client teams, the better we can understand, articulate and translate their brilliance into places that convene. One of the best ways to do that is to follow our clients to places that matter to them. So while our latest design and brand work is not based on Rich's cattle ranch, we are inspired by the integrity of the land and the whole NFI team: their warmth, humanity and sincerity.
What's great about Rich and his team is that they don't just make orders for buying and selling grocery product, they genuinely understand their source. When it comes to cattle, Rich is continually learning more about his stock in trade. He owns over 200 head of cattle, and plans to grow his ranch in the coming years, with the help of his sons. While they all have full time jobs, the cattle ranch is their passion.
The whole Shook Kelley team learned a lot and enjoyed just being there—that is, until hay fever allergies kicked in for some of us. But once we all got healed up with anti-allergy drugs and rounded up by the cattle dogs, we were ready for the evening's main show: burgers and brats grilled up by the excellent chefs from County Market in Quincy, homemade potato salad, grilled stuffed vidalia onions and local beers.
Great food, great people, great trip. We're looking forward to visiting Quincy again.