Building an Acoustic Culture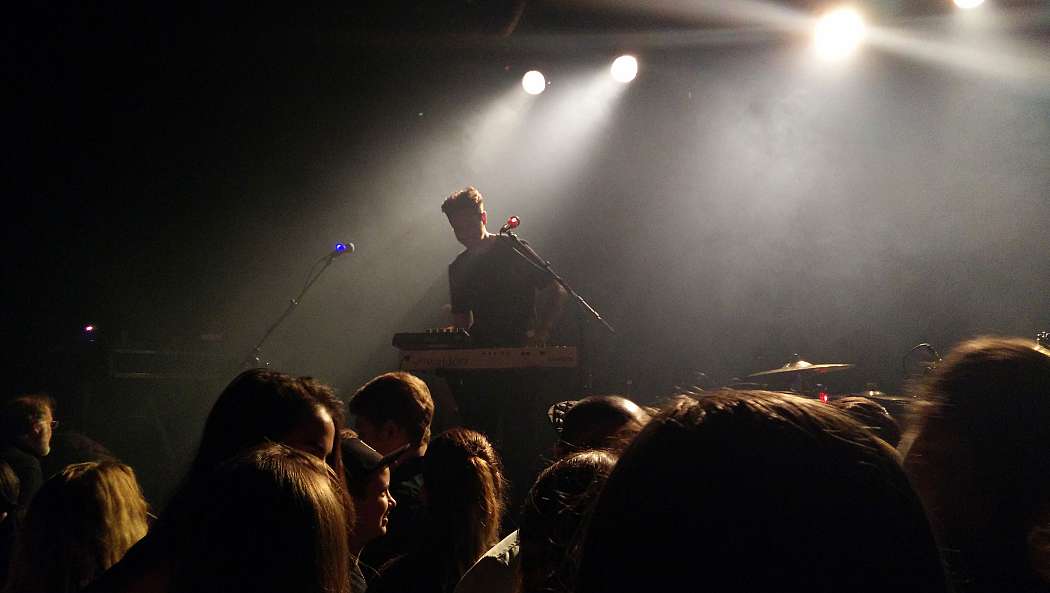 Music is inseparable from the culture of Los Angeles. LA is the epicenter of the music industry, where seasoned professionals rub elbows with novice talent looking to share their sound with the world. Artists all over the city produce music in studios, or maybe just in their living rooms, while hoping to get approval from music fans—which mostly happens online today. But while the industry may be built on recordings, live shows are really the life blood of the music community.
Many of these venues are rooted in the rich musical history of Los Angeles, each one with a list of musical greats who took to the stage there.
Throughout Los Angeles, you can find dozens of small venues showcasing up-and-coming musical talent. And these small spaces, some of them just a dive bar really, are also where you can find communities that convene. Squeezing in a couple hundred eager concert-goers, these intimate gathering places reveal a more organic side to the music industry. Most of these small music venues are not overtly designed or polished. They usually feature a small stage at the front of the room where attendees crowd around to see the artist, but not many other frills. The spaces are often dark and plain so that all attention can be paid to the artist performing. The lack of overt design that goes into these experiences speaks to their raw, organic nature. Fans seek a good view of the artist, good acoustics and an intimate ambiance but don't look for much else in these experiences that are essentially about the musicians, human connection and music. Many of these venues are now rooted in the rich musical history of Los Angeles, each one with a list of musical greats who took to the stage there. The Troubadour, for example, opened its unassuming doors in West Hollywood in 1957 and has held performances on its small stage by Neil Young, Bruce Springsteen, Fleetwood Mac and Elton John over the years and it continues to welcome today's emerging musical talent.
For a lot of people, especially young people, music is identity.
While it may sound backwards in our internet age, live performances continue to represent the future of the music industry today. It seems that exactly because the internet has allowed musicians to share their music more easily and earlier in their professional evolution that community within these small venues is growing. A different kind of entrepreneurial spirit is now being infused into the music industry, as musicians now have access to new tools to create and share their music themselves—and, perhaps more importantly, to technologies that will help them build communities of fans and followers.
Rising folk-pop star Aurora got her start when a friend uploaded a recording that she had made for her parents onto the popular streaming website Soundcloud, where it was discovered by a management company in her native Norway. This lead to the release of her first official single on Soundcloud, which quickly reached over a million plays. This release was followed by a slew of other finely crafted songs, met with equal amounts of praise and positivity. In the wake of her newfound success, she travelled to Los Angeles and New York to connect with her fans stateside, a rite of passage for many up and coming artists. She played a small LA show in 2015 at the Bootleg Theater, which touts itself as "having its finger placed firmly on the pulse of the underground music scene". Continuing to find success on tour and online, she released her debut album earlier this year and recently returned to Los Angeles to play two sold out shows at the larger, but equally intimate Troubadour. The young songwriter can count chart-topper Katy Perry as a fan, who attended her Los Angeles shows and shared her support for Aurora with her over 60 million twitter followers. Having constructed the building blocks of her career on pure potential, the strength of her debut releases and recordings of her live shows that found their way online, her story and ability to convene fans around her music is very rooted in how the music industry operates nowadays.
For a lot of people, especially young people, music is identity. And going to a live show is a deeper step into that identity than what a recording can offer. By attending live shows, fans get to know their favorite musicians more intimately, create personal connections with fellow fans and share an experience. The memories made at live events are what make live shows so alluring. It's a deeply personal experience that can capture a unique identity. That's at the core of how people convene around a shared lifestyle.
Fans still crave physical music experiences and artists continue to build communities.
Noticing the meaningful growth of underground music cultures, some brands have begun to associate themselves with these musicians. Red Bull recently launched a program called 'Red Bull Sound Select', which helps music lovers discover new music while also organizing and sponsoring live shows. The culmination of their interactions with the music industry is the 30 Days in LA event, which happens each November. During the event Red Bull presents a different concert in a small venue somewhere in Los Angeles every single day of the month. Red Bull ensures that ticket prices are affordable to keep the shows accessible to fans. The brand carefully curates the acts, and many of them are rising artists that have already received critical acclaim online. Shows often sell out instantly. By tapping into the excitement and culture around up-and-coming artists, Red Bull is able to become part of the memorable and personal experiences that fans form during small venue concerts. In tapping into the fanfare surrounding these small venue concerts, Red Bull can build their brand and may be able to increase their perceived authenticity with consumers. But how will the presence of these brands affect the perceptions of customers looking for intimate and authentic music experiences? It remains to be seen how emerging artists and successful brands might coexist.
Music clearly has an exceptional ability to convene people in physical spaces. And although the small venues that play host to these intimate gatherings are not overly designed spaces, they have become integral to the convening process. As technology allows more people to create and share music, fans still crave physical music experiences and artists continue to build communities. Regardless of where all of this technology takes the music industry, it seems pretty clear that the magic of live performances will continue to be at the core of what makes music so valuable to so many lives.